I volunteer with a new non profit animal rescue
I just transferred the site from my personal Cloudflare to the new Cloudflare account that we made for our non profit and the site did not work, i looked at the IPs from the old account and changed it on the new account and its now loading fine and the Error 1002: DNS points to Prohibited IP is now gone
We are using porkbun as the registrar, geek hosting to host the files, and we are using google workspace for our gmail accounts
I did test send an email from gmail and it seems to be working still
There are a lot more dns records in the new account and im not sure if they are needed or if they should be changed, do i need to delete or change anything?
There are quite a few duplicated records, originally all the A records were duplicated as well but when i changed the IP i had to delete them and the site finally worked again
Do i need these duplicated AAAA records? The #s are different though for the duplicated record
Also the new CF account doesnt have the CNAME records anymore, do i need those?
Is that ghs.google.com important?
I am not an expert in this stuff but i can do basic things
Any help is appreciated, thanks
This site wont let me post pics as a new user so i posted dropbox links
OLD RECORDS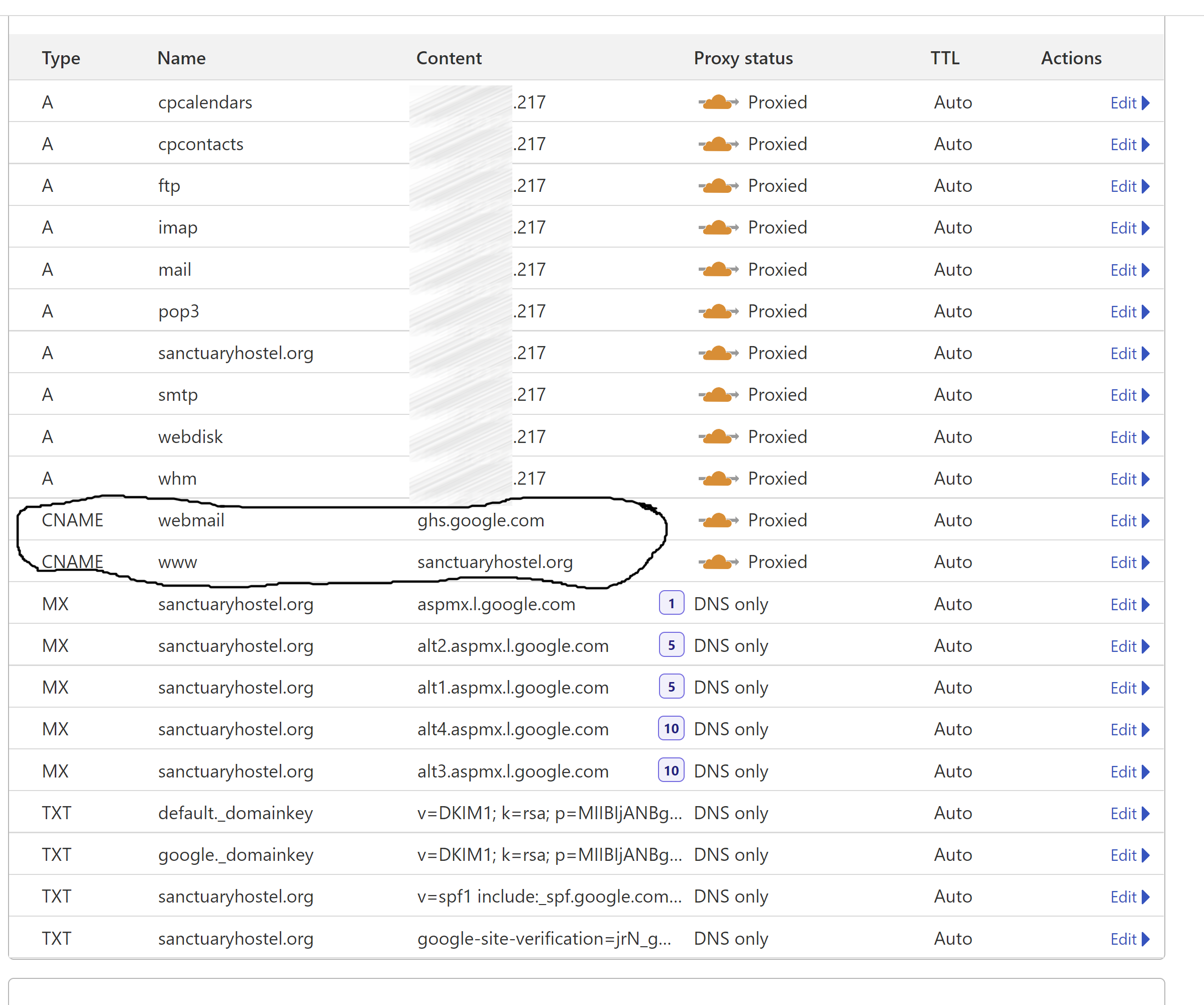 NEW RECORDS